Why Choose Puppy Classes?
Puppies start learning from birth, and even though puppies have a short attention span, you can expect them to begin learning simple obedience commands such as "sit", "down" and "stay" as young as 7-8 weeks of age.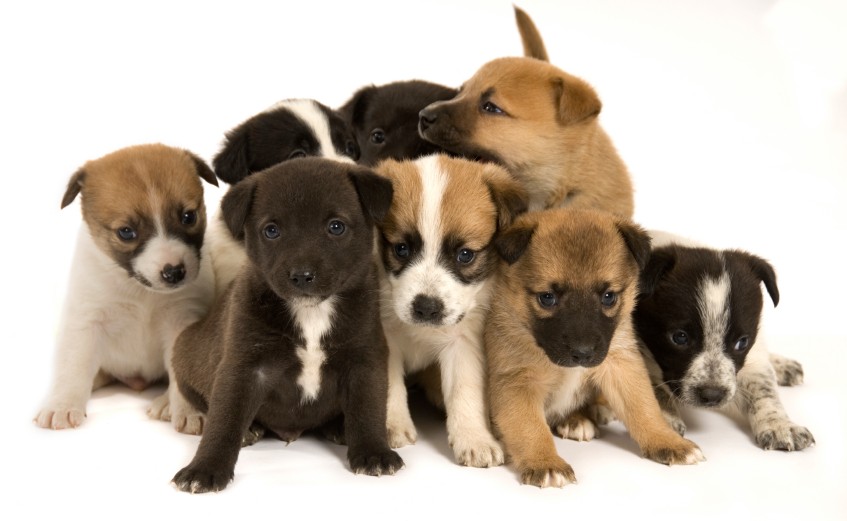 Initially your training should begin in a quiet environment with few distractions. Using reward based techniques your chosen reward should be highly motivating so that the puppy focuses entirely on you and the reward. Although a small food treat generally works best, a favourite toy or special dog treat might be more appealing. It might also be helpful to train your puppy just before a scheduled mealtime when it's at its hungriest.
Socialising your puppy is extremely important and should begin as soon as you get your puppy. Puppies naturally accept new people, other species and introduction to new situations during the socialisation period which occurs between 7 and 14 to 16 weeks of age. This period provides an opportunity for a myriad of introductions that will provide positive memories that last a lifetime. Puppies are eager, exploratory and uninhibited during this period and it is important to take advantage of this enthusiasm. Be sure to protect your puppy during this period and ensure that all experiences are positive, fun and not fear evoking.
Attending puppy classes can be very useful. You can watch first hand training techniques and receive guidance through the steps in training. You will receive advice on puppy training problems and can receive help advancing to more difficult training exercises. The puppy will be learning in a group situation with some real life distractions, and considering human nature the pet owner who takes his or her puppy to a puppy class will be forced to practise throughout the week if they do not want to fall behind by the next class. Finally a training class is a good place to meet and talk to other puppy owners and see how all their puppies behave.
Training classes for young puppies are also an excellent way to socialise your puppy to a variety of people and dogs, and other stimuli in a controlled environment. In addition you will learn how to prevent problems before they can begin, or deal with them as they emerge, rather than having to find a way to correct the problems that have already developed. Your puppy might also make some new friends of the same age.