This service is ideal for owners who do not want their puppy to miss out on training at this very important age, but are unable to attend regular puppy training classes due to other commitments or who do not have the means to travel to classes, but want to give their puppy the very best start.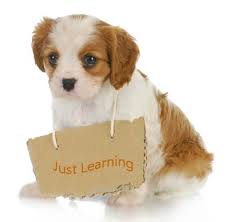 The earlier you start training, the earlier your puppy learns the correct way to behave. So if you are waiting for the puppy training to start you could have a 1-2-1 session to get ahead. The methods are suitable for very young puppies so there is no need to wait until later to start training.
For owners with children, 1-2-1 sessions can really help children learn how to handle the puppy, and we can teach you how to address play biting and jumping up which families often struggle with.
If you are interested in a 1-2-1 session please contact to discuss availability.